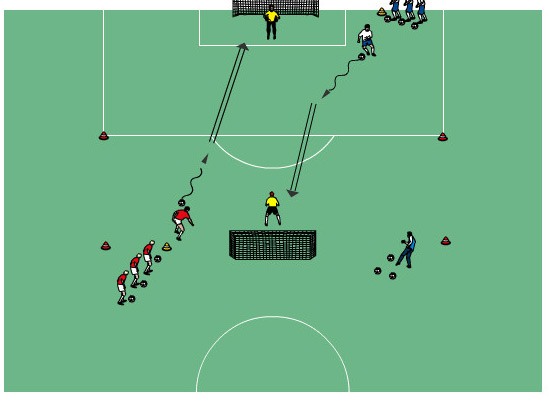 The Set-up: (as pictured) 2 goals, several discs, plenty of balls. Break players into two groups. Playing area should be a double penalty box, 36 yards long x 44 yards wide. Coach should have several balls.
The Exercise: When the coach yells GO!
The first player in each line dribbles quickly to the edge of the penalty area and shots the ball.
After shooting the ball, Red should turn quickly to look for a pass from the coach while white transitions to defend (pictured below).
A live 1v1 follows. Play until the ball goes out of bounds or a goal is scored.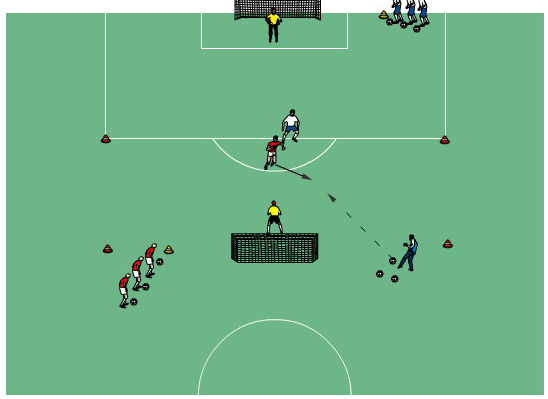 Focus:
Dribbling at speed
Shooting from distance
Goalkeeping
1v1 Attacking
1v1 Defending
Transition
Rotation: Coach should serve ball into the Red team for 5 minutes than serve to the White.
This exercise is best when you have 12 to 14 players.
[
print/download this exercise
]
---
If you enjoy this exercise Coach Donahue recommends: