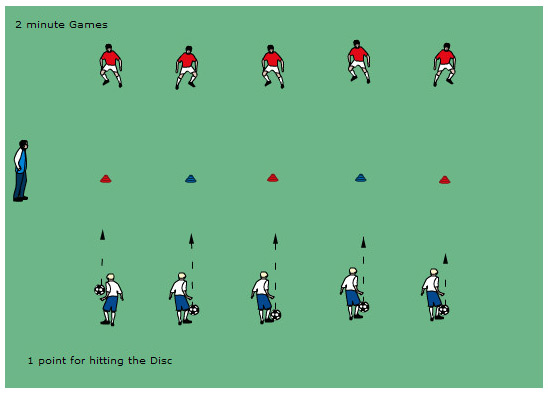 The Game: Players stand about 10 to 12 yards apart with a disc halfway between them.  They try to pass the ball at the disc.  They get a point every time they are successful.  Play games for 2 minutes and than have the winners move toward the coach, the loser moves in the opposite direction.
Focus: Proper inside of the foot technique!
Toe up ankle locked
Placement foot facing your partner
Strike through the center of the ball
Use both feet!
Progress to: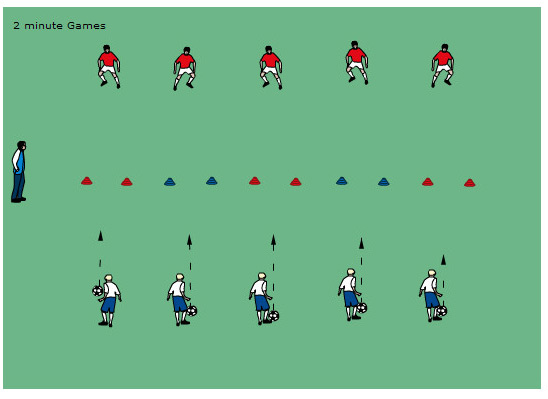 Exercise: Same as above, but now players try to pass the ball through a 2 yard gate.
Rotation: Same as above.
Focus: Same as above.
[
print/download this exercise
]
---
If you enjoy this exercise Coach Donahue recommends: