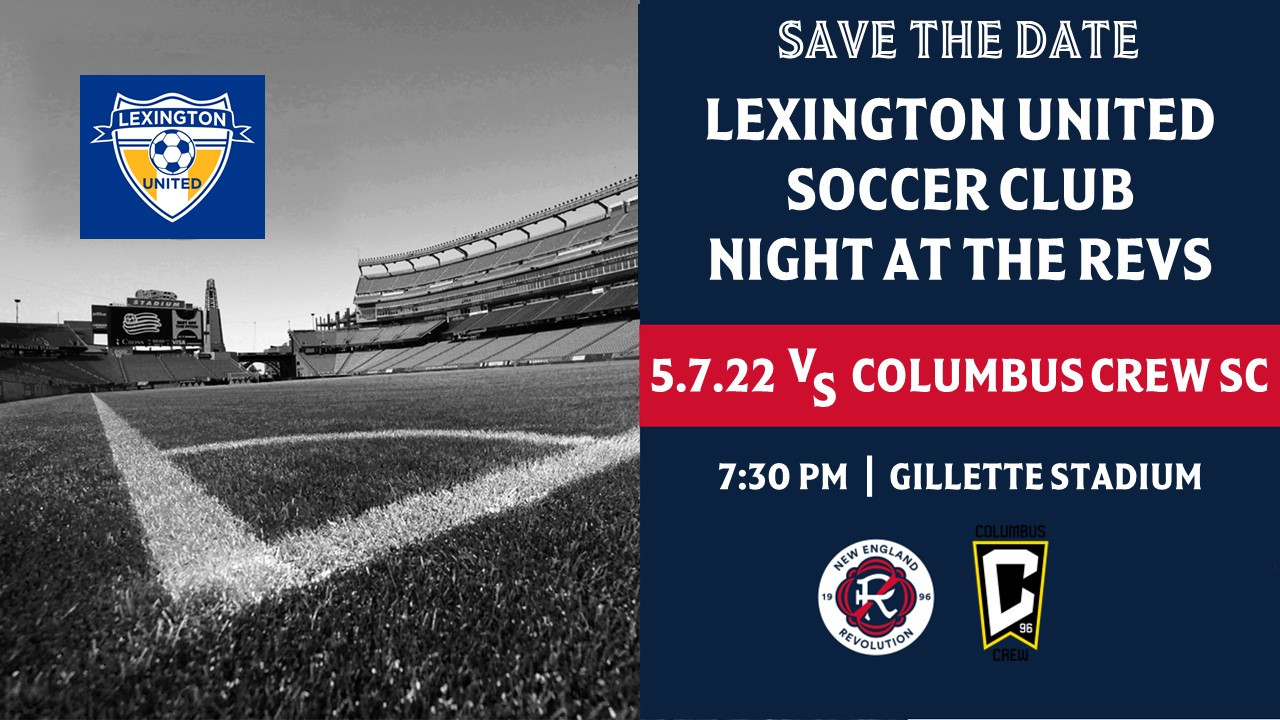 We are very excited to be going to Gillette Stadium for our LUSC Night at the Revs. The best part is.all of the LUSC players can go for FREE!
Saturday, May 7th – NE Revolution vs. Columbus Crew – Kickoff 7:30 PM
All families should have received their ticket code via email from the Revs on March 15th.  Click here to redeem and order add-ons: www.nerevsgroups.com/lexingtonunitedsc  
 
If you would like to sit together with other LUSC teams and families; we recommend these options.
 
1) LUSC SEATING AREA
Get your tickets thru March 20th, and find seats in Corner Section 126 Rows 10-20; or upgrade to Midfield Section 130 Rows 16-21. This way all LUSC players, teams, and families who get their seats early will be seated together at the game. After March 21st, tickets will be open for everyone, first come first serve throughout the stadium.
 
2) GET YOUR TICKETS THEN PROMOTE
Send out message to your friends. "hey everyone. All our players get a free ticket to go to the Revs game on May 7th, for our LUSC Night. Check your email for the free player code.  We just got our tickets in Section ___ Row _____ Seats____.  Find seats near us and join us for the game".
 
3) "WHO'S GOING" FEATURE
On the ticket page, there is a drop-down menu that displays who is going to the match.  Families can see where their friends are sitting and get seats next to them when they redeem/purchase their own tickets.
 
We are looking forward to a fun night!